schmelly's services
full service compost pickup & delivery business outta new orleans, la
Commercial Compost Pickup
sustainable waste management for schools, grocery, restaurants, cafes & more.
what stinks?!
hot news in our stinky world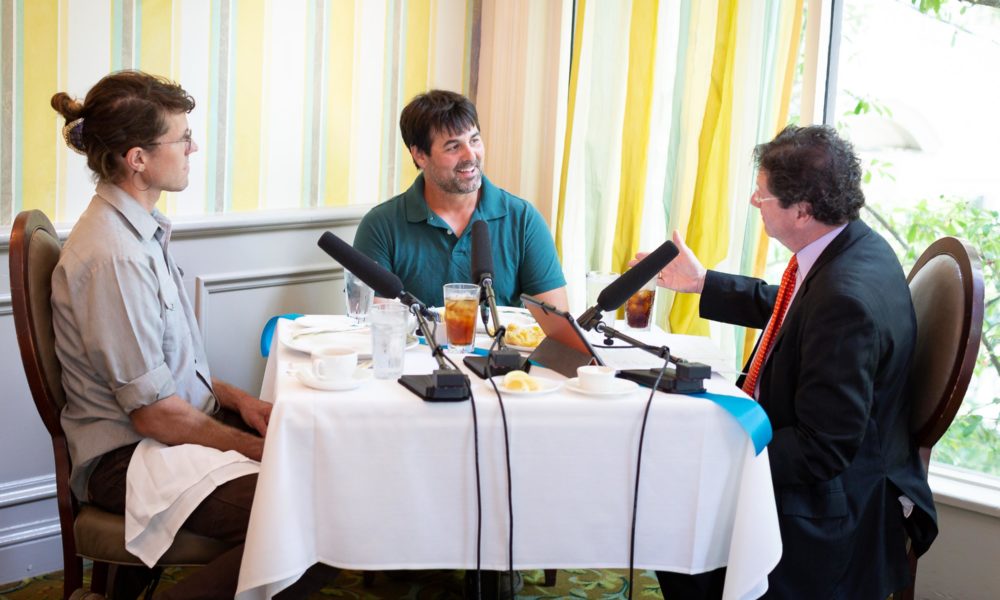 Schmelly's Dirt Farm & Local Cooling Farm were guests on WWNO's Out To Lunch with Peter Ricchiuti, a lovely weekly radio program in New Orleans where guests are fed lunch at Commander's Palace and asked questions between fork-fulls of delicious food. My kind of interview. "It would take an Armageddon-like catastrophe to turn us all […]
We envision a city with healthy soil and people empowered to grow & share good food.
We have been happy Schmelly's customers for nearly 2 years at the Pagoda Cafe. We could not be happier with the service provided by Schmelly's and their entire team of friendly soil makers! As a small business that strives to manage our waste cycle to lower our environmental impact and minimize overhead costs, we found that Schmelly's was able to help us greatly reduce landfill waste and keep our garbage costs down.
We have also benefited from the outputs of the Schmelly's process in our cafe's herb garden by using the compost made by Schmelly's from the waste we originally provided. Our garden is so happy!!! Such a great product delivered by such a great team!
- Pagoda Cafe
I have been lucky enough to get to use Schmelly's compost in my community garden site in the 8th Ward over the past year. As someone who has volunteered with Schmelly's helping out with the pick up service I can attest to the quality and composition of the source material – but the real treat has been witnessing its magic once everything has transformed from food waste to organic, nutrient rich, compost. Even though we brought in loads of soil from a local nursery when the garden was started, our garden has faced a number of growing challenges, with toxic weed infestations, fire ants, and uneven growing conditions. Being able to apply a regular supply of compost has cut back on weeds and increased productivity in my plots. I am a huge fan and know that Schmelly's is taking a thoughtful, full system approach to addressing the serious issue of healthy soil in New Orleans!
- Susan Sakash renaissance gardener
I utilized this compost at the Agrowtopia Farm on Xavier University of Louisiana's student organic farm. Each batch was rich, full of earthworms, and had a beautiful chocolate cake crumb consistency. Lots of eggshells in there also so no issues with blossom end rot! We added several inches to each raised bed and yields improved quickly. The soil held more moisture and those microorganisms helped to get the soil back to a healthy state. I would recommend this compost to anyone.
- Anna Timmerman LSU AgCenter Asst. Horticulture Agent, Jefferson Parish